Agency Creative Director:
Henry Daubrez
Agency Producer:
Nicolas Moies-Delval

Production Company:
Feed Me Light
Executive Creative Director:
Denis Bodart
Executive Producer:
Ryan Goodwin-Smith
Creative Producer:
Daniela Hornskov Sun
Storyboard:
Marc Bouyer, Denis Bodart
Animation:
Julien Becquer, Aurélien Duhayon
CG Lead // Supervisor:
Denis Bodart, David Calvet
3D Artists:
Denis Bodart, David Calvet, Florent Rousseau, Thomas Batlle, Olivier Pirard, Alice Janne
Compositing:
Denis Bouyer
– MAKING OF
Shooting:
Olivier Pirard, Cianán Curran, Jenny Wells
THE BRIEF
Early in 2019, Feed Me Light were approached with the exciting opportunity to collaborate with DogStudio in creating some demo material for the new application being created by Adobe, Aero.

We're thrilled to see Aero finally launch and finally be able to share some of the fun work we were able to create using their beta version of the application, exploring what all could be achieved through its features & functionalities. It was an incredibly free form project - full of research and development in how to best use interaction and animation within AR tech, with a focus on Katia Krafft at its core to demonstrate how these sort of experiences can be built for educational purposes.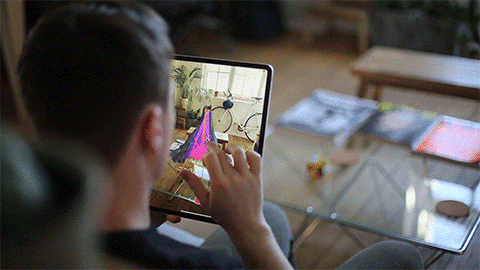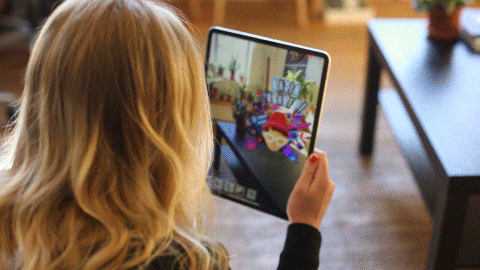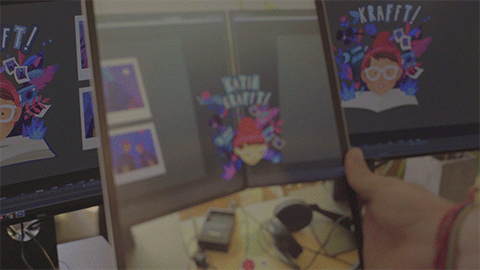 THE ANIMATION
Proposed rough animations were created for suggestive interactions and story elements that the user would trigger through their interaction with the Aero app.

The purpose of this exploration project was to see how assets such as the artwork created in Photoshop could be brought into an interactive format within the Aero app, and allowing the user to bring these assets to life, explaining Katia Krafft's story, through a series of touches and other gestures.